Cillessen & Sons, Inc.
Traffic Control & Pavement Markings Since 2000
Cillessen & Sons is Kansas' leading provider of traffic control systems and pavement marking services and is located in Wichita, Kansas. We are a family-owned and -operated business, founded in 2000.
We have completed over 1,000 jobs, including multi-year, multi-million dollar projects. We have 40+ field employees in 65+ active work zones across Kansas and are fully insured and bonded. Our reputation for quality work and consistency in meeting deadlines and budgets sets us apart as a preferred contractor in Kansas and the surrounding states.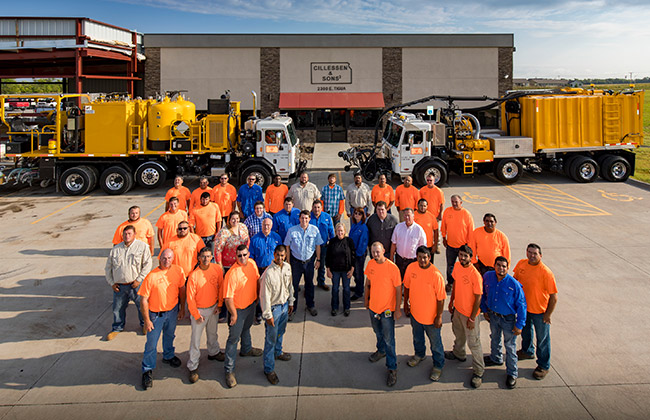 What We Do
Cillessen & Sons serves as a subcontractor to highway contractors for highway, street, and bridge construction projects and for local- and state-funded government projects. We also partner with airports and airfields for traffic control during construction and for runway maintenance.
Some of our customers include:
We offer the services our customers need to complete high-volume projects with excellence and efficiency. Some of these include:
Organizations & Associations
Cillessen & Sons is a member of the ATSSA, OSHA, and the Kansas Contractors Association.
We're categorized under NAICS government code #237310 (Highway, Street and Bridge Construction), and are a certified DBE with the State of Kansas.
Career Opportunities
Cillessen & Sons, Inc. is always looking for trustworthy, smart, and hard working individuals to join our team. Apply in person at our location in Kechi, KS. A valid Kansas Driver's License is required.