Airfield Pavement Marking & Removal
Cillessen & Sons offers airfield pavement marking and removal services in Wichita, Kansas and the surrounding states.
Our experienced pavement marking and removal specialists ensure high-quality, long-lasting results that keep airfields more safe, organized, and efficient.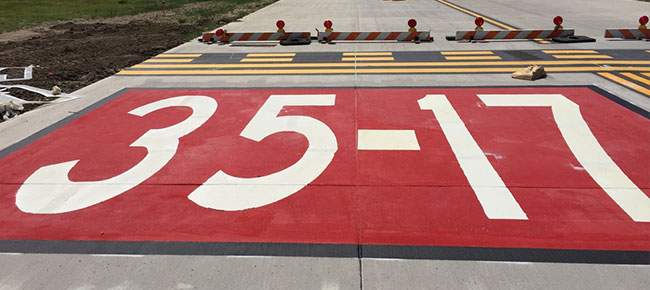 Airfield Pavement Marking
Cillessen & Sons delivers permanent and temporary airfield marking to guide pilots safely to and from the runway. We offer a variety of pavement marking solutions to suit a range of surface types and textures, including:
Water-based paint
High-build (oil-based) paint
Our crews use industrial equipment to apply the solution(s) and make sure the lining, striping, and other airfield markings are set with precision for a high-tech, long-lasting outcome.
We work with private, commercial and military airfields including Wichita Dwight D. Eisenhower National Airport, McConnell Air Force Base and others.
Airfield Pavement Marking Removal
Airfield construction frequently means existing markings become confusing or irrelevant. Usage also wears down surfaces and their marking over time, creating unclear and potentially dangerous situations for pilots, their passengers, and airfield ground crewmembers. Before new pavement marking can be applied, the original pavement marking has to come off.
Cillessen & Sons offers three different technologies to eliminate unnecessary, incorrect, and worn airfield marking material.
The first method uses state-of-the-art water-blasting technology. This method scours off existing striping and pavement marking while leaving the underlying surface clean and residue free.
The second method removes the paint or other marking material using high-pressure air to blast the pavement.
The last method (used only when necessary) grinds the pavement marking from the surface.
Water blasting is cost effective, has no harmful effect on the structural integrity of the surface, and leaves pavement ready to re-mark or use. The process is also environmentally friendly and fast, guaranteeing efficient work time and minimal interruption to the flow of the airfield.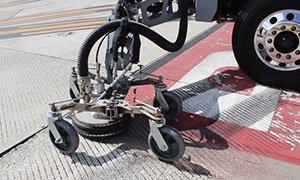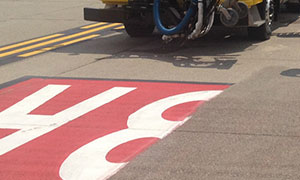 Contact Us Today
Cillessen & Sons has the machinery, supplies, and skilled workforce to complete airfield pavement marking and removal jobs with excellence.
Request a bid online today or call 316-682-2400 for more information.