Traffic Control Systems
Providing Traffic Control Services in Kansas
Cillessen & Sons manages and provides all aspects of traffic control systems in Kansas and surrounding states for road construction projects. We service Kansas' local, county, and state-funded projects, and partner directly with road construction companies. From labor and equipment to installation and removal, our full-service traffic control team keeps streets and highways safe so road construction can proceed.
With over 15 years of industry expertise, Wichita-based Cillessen & Sons has the skill, equipment, and workforce necessary to implement and sustain safe, effective traffic flow on any road construction site, whether interstate routes, rural highways, or urban streets. We take care of the logistics so our clients can concentrate on completing their road construction jobs.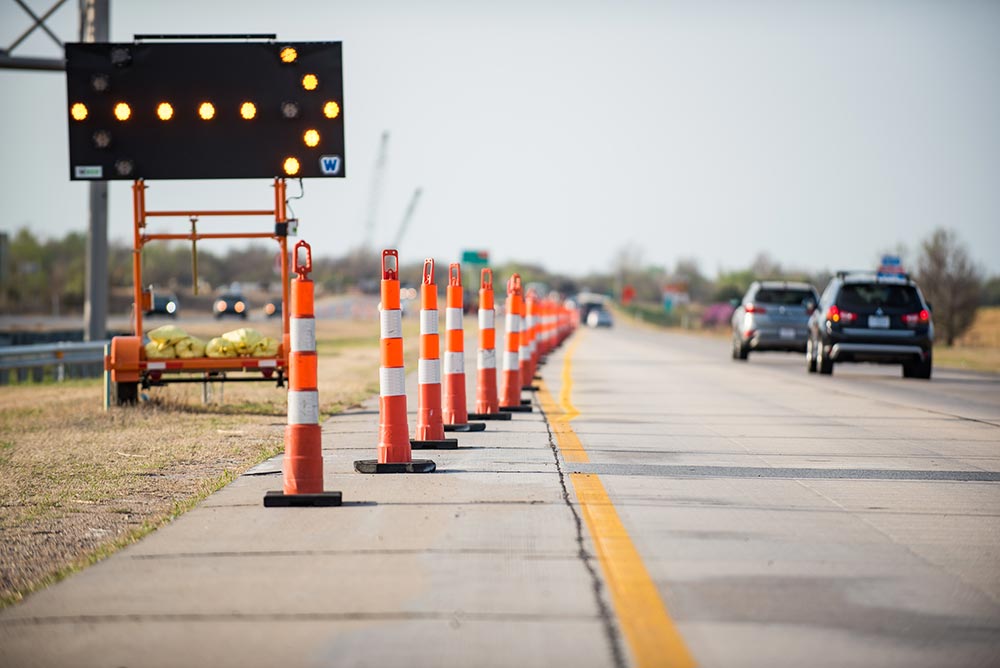 Traffic Control Systems for Road Construction Sites and Work Zones
Cillessen & Sons offers an expert traffic control team for road construction jobs of any size. We handle everything from heavy interstate highway construction on brand new freeway interchanges to street repaving jobs and bike paths. We provide essential equipment for establishing and sustaining safe construction sites, including:
Crash cushions & inertial barrier systems
Signing
Channelizers, grabber tubes & cones
Temporary Traffic Signals
Arrow boards & message boards
Detours & rolling road blocks
We also supply and manage the personnel to install, maintain, operate, and/or remove all of these resources.
Surface Grinding & Grooving
Cillessen and Sons is excited to introduce our new technology, the GrinderHog by Hog Technologies. As a complement to our water blasters, this machine has the capability to perform pavement marking removal as well as surface grinding, grooving, and rumble stripping. It can also remove embedded objects such as reflectors, leaving no binders or resins behind.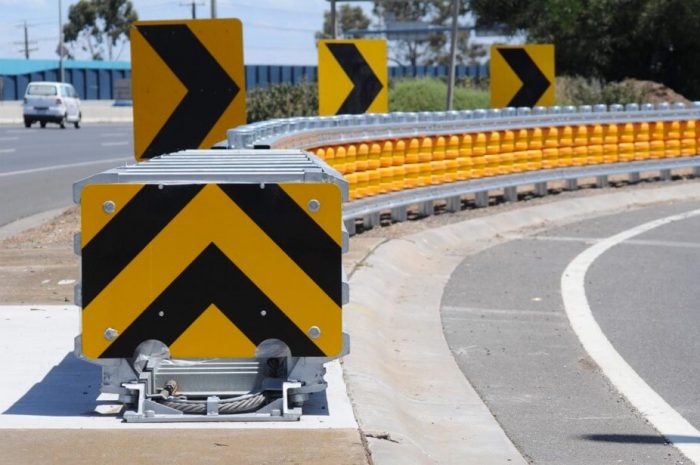 Crash Cushions
The Smart Cushion® crash attenuator is a revolutionary, speed-dependent product that varies stopping resistance during an impact. It is the only fully redirective attenuator that is Mash and NCHRP 350 approved!
Unlike traditional crash barrel systems (impact attenuator sand barrels), the Smart Cushion® attenuator does not reach maximum stopping resistance unless a vehicle is traveling at the maximum design speed. This fully re-directive, non-gating, bidirectional, impact attenuator is designed for maximum safety and reusability, as well as outstanding durability before, during and after an impact.
Cillessen & Sons also offers traffic control plan designs for road construction projects. Our traffic engineer provides safe and efficient plans specific to your project so traffic and construction can proceed with the least possible delay. View details of this unique service here.